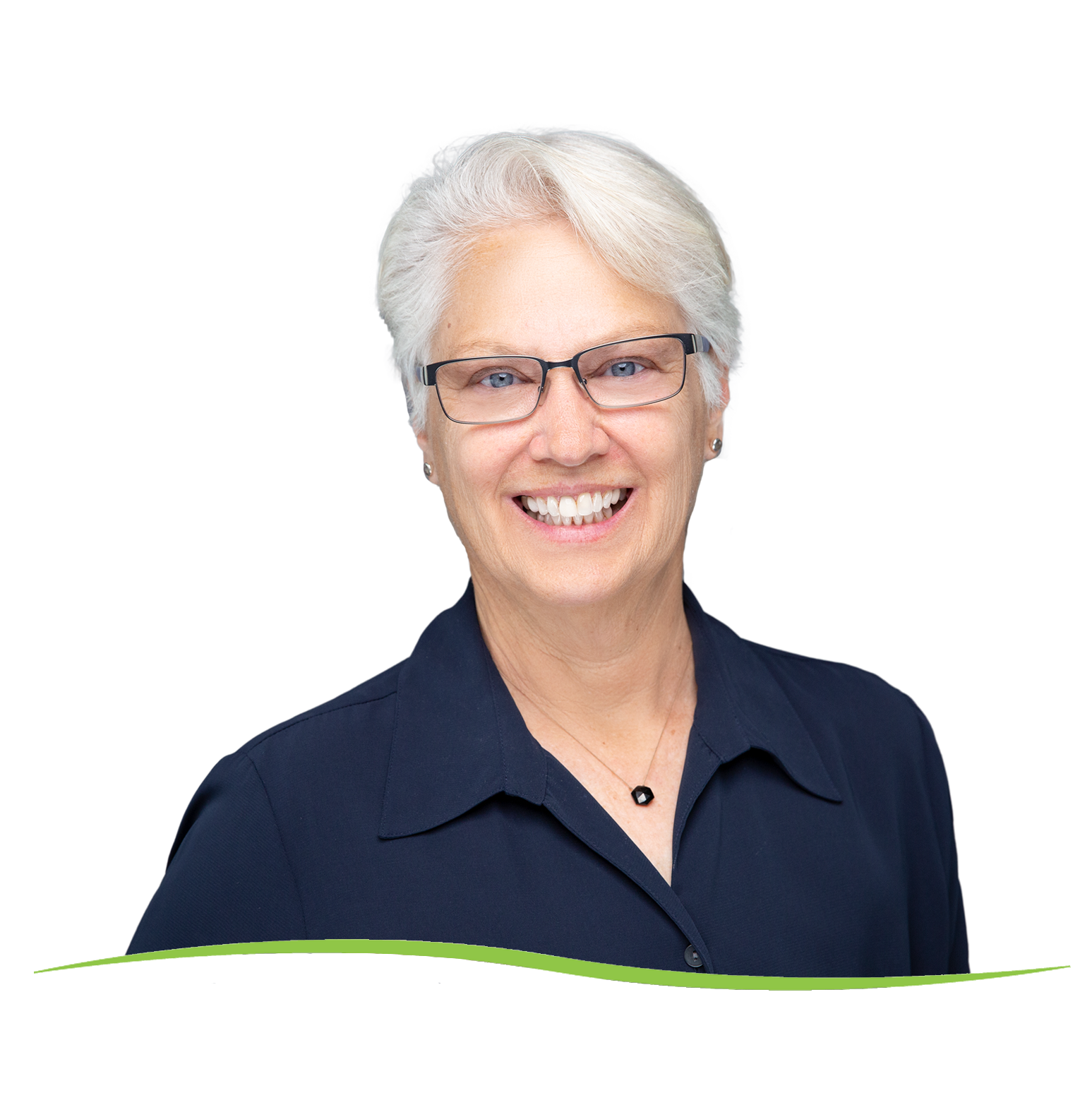 What is it like to work with me you might ask? I could go on about what the personalized experience would be like, but it is better to be said from the people whom I've worked with already. See what people are saying about their experiences working with me. Thank you for taking the time to get to know more about me.
CJ is a seasoned professional.
She is conscientious, knowledgeable, and very detail oriented. We have worked with CJ on several buying and selling transactions over the years and have always appreciated her negotiation and communication skills. We have always felt supported and grateful for her expertise.
★★★★★
N.S & R.S.
We highly recommend her to anyone looking to buy or sell a home.
We have worked with C.J. with three real estate transactions, and couldn't ask for a better agent.  C.J. is knowledgeable of many local markets, detail-oriented, hard-working, thoughtful, and a very experienced real estate professional.  She truly goes above and beyond and always puts the best interests of her clients first.  C.J. had a tremendous amount of patience, spending nearly a year helping us find our first home and never made us feel rushed.  We were so impressed with C.J. that when we decided to sell our home in Milpitas to move closer to the coast, we never seriously considered another agent to help us sell and purchase our new home.   C.J. helped us find a house that had everything we had been hoping for and more with a great location.  It was a stressful process with the current market conditions since we had purchased our new home in August before selling our previous home.  C.J. helped us get our home staged and sold in the right amount of time.  I don't believe we could have done this with a typical real estate agent.  C.J. is a joy to work with and does everything possible to help her clients.  We highly recommend her to anyone looking to buy or sell a home.
★★★★★
P.C
There is nobody I would trust more for my family.
CJ takes the time to understand what your needs are and how she can best help you achieve what you are looking for. I cannot say enough good things about her approach to this: she really cares about people and wants to understand how she can best help them with what they are looking for. In both cases of selling and buying, CJ's experience really shines. She knows every step of the process so well and can clearly explain all of this. For selling, her knowledge of the local area and market really helped with preparing our property for sale and getting us an offer we were really happy with. For buying, I was blown away by how she was able to really understand how family's needs and could help us find something that worked for us. When we were looking at houses, she was able to help us evaluate different properties, even picturing things for our kids that we didn't think of yet.
★★★★★
A.S
I trust CJ and would highly recommend her
Our family moved halfway across the country during the height of the pandemic. When we arrived in CA, my sister recommended we use CJ as our agent because she loved working with her so much. I am so thankful for that recommendation! CJ took the time to get to know my family and deeply listened to our needs and was sensitive to our budget challenges. This is a tough market and CJ worked tirelessly for us. She attended open houses with us, got us into houses we were curious about and when we couldn't be there, she went on her own and created videos for us so we could still get a feel for the house. CJ is super responsive and was always there when we needed her.
Cj is also very knowledgeable. She really knows the Bay Area well and helped us find a home in an area that is perfect for us! She also helped us understand inspection reports and to know what to look for in disclosure docs so we could make an offer that we felt good about.
CJ supported us through the whole home buying process and even after we bought the house. She has a ton of contacts in the area and connected us with contractors to assist us with some updates for our new home.
I trust CJ and would highly recommend her to anyone looking for a great real estate agent. She's patient, hardworking, knowledgeable and really cares about her clients.
★★★★★
C.B.
I am so glad that I chose CJ to work with
There are a ton of real estate agents to choose from, but I am so glad that I chose CJ to work with. It took me nearly a whole year to finally find my home which took a lot of patience but it was easier to have someone on my side that was helping me every step of the way and really pulling for me to get my first home. She really went above and beyond all expectations in making offers on homes that I liked. Even though a lot of the deals were not accepted, she offered great insight on the whole process. She also really knows which neighborhoods are safe and was usually accurate on pricing a home. She really is a valuable resource as an agent.
What I thought was most special about her was that she never gave up on trying to find me a home. I didn't have the biggest budget, and at times when I thought about giving up, she would be so positive and reassuring. She really didn't give up when I was ready to stop. Having someone like that in your corner is definitely valuable when the home buying process can be long and full of heartbreak when you don't get that dream home you made an offer on. All in all, I really couldn't have done it without her, and I wouldn't have wanted to do it with anyone else but her. Highly recommended if you are looking to buy or sell a home in the South Bay.
★★★★★
J.W
Super diligent and organized
CJ just helped us buy a home in Willow Glen so I wanted to share our experience working with a great real estate agent.
CJ's goal was to understand what we wanted and make sure she found us a home that met our needs and wants. CJ helped us understand the local market, the neighborhoods and what we needed to do to get a home we wanted. She politely steered me away from homes she knew we wouldn't love long term even though that lengthened the sales process for her. She never rushed us through the process and we made several offers before one was accepted. She never pressured me to make offers over my comfort level and pulled in many resources including contractors, inspectors, roofers, etc….to make sure we knew what we were buying and how much we would be spending after the sale.
CJ is super diligent and organized. The real estate market is pretty complex these days but CJ helped us through every step. CJ goes above and beyond what I expected from a realtor. I highly recommend her.
★★★★★
S.R. & A.R
She handled a difficult seller and a difficult seller's agent with ease
Our loan officer referred us to CJ Braisel. We had a set date that we would start looking for a house and meet with CJ. However, a house ended up finding us! We had to act fast and accelerate our plans with her. She was accommodating and helpful in slowing us down as we were a little too eager.
She handled a difficult seller and a difficult seller's agent with ease. We are happily in our Willow Glen home and enjoying our decision more every day. I will, without any hesitation, recommend CJ for anyone who is looking to buy/sell. Thanks for a great experience!
★★★★★
N.W. &M.W
CJ helped us sell our home in San Jose, California
CJ helped us sell our home in San Jose, California. She impressed us right away with her research and professionalism. She was honest and supportive throughout the entire process of the sale of our home.
Despite some unexpected challenges with our sale, CJ was able to help us keep the process going and we are pleased with the results.
We highly recommend CJ to anybody who is looking for an experienced, knowledgable and hard working real estate agent.
★★★★★
AM and EM
CJ made the entire complicated process seem straightforward and understandable
As first time home buyers, we had no idea what we were doing. The entire process seemed like a morass of things we didn't understand, legal details, and questions we weren't sure if we were supposed to ask. We knew CJ through a mutual hobby and asked her to help us.
She made the entire complicated process seem straightforward and understandable. None of our questions were trivial, and none of our requests were too minor. She took emails and phone calls at odd hours and from different time zones and did it all effortlessly. If she didn't know the answer right away, she found out and got back to us. She suggested areas to look at that we'd never thought of, and backed up those areas with solid reasoning that reflected our lifestyle.
And she had recommendations for any kind of work we needed done – once we'd found our home she helped us get quotes for inspections and plumbing work, and she did it all efficiently and in a friendly way. She stayed with us through the entire process, even once all the paperwork was done, making sure that we were happy.
We've been in the house for almost a month, and we have no regrets. We will absolutely work with her again, and recommend her to anyone.
★★★★★
AU and RU
I cannot say enough good things about CJ
Buying a home is a daunting, overwhelming task, and the most important thing you can do is get a real estate agent that understands this. If you are looking for an agent that will take the time to get to know you, and what you are really looking for CJ is that person. I cannot stress how much smoother CJ made our first home purchase easier.
She is well-informed, knowledgeable, and there for you when you have even the slightest concern. She will go to bat for you on issues, and see them through to completion. Her knowledge of the area and background really help when you have questions regarding any property you are looking at.
We hired CJ for our first home purchase in one of the busiest markets in the nation. She helped us move through the process seamlessly. We are extremely happy with our home, and that is all thanks to CJ.
★★★★★
E.S. Slocum
We put our trust in CJ
We hired CJ as our realtor in 2014. She helped us sell our current home and then buy a new one in Mountain View, CA. The challenge with this process was that there wasn't much time once we sold our home to then turn around and buy a new one in a hot neighborhood where homes were going $+++ above listing.
CJ came to us as a referral from a family friend, and we were VERY glad we put our trust in her hands.
1st and foremost, CJ cared about our family. It was not just a transaction to her. She was there from the beginning, when we had to prep our home for sale, to the end of the process when we closed on our new home at the title company, and even afterwards when we had to do some fix-ups to the new home.
We appreciated that CJ listened to our needs—what we needed out of our current home, what we needed out of our new home: commute, school system, size, etc…and of course, executing on a timeline.
CJ was very patient, and supportive. She will go as fast or as slow as you need.
CJ was very responsive. We were always able to reach her when we needed to talk.
CJ provided us with very sound advice during the entire process, backed by detailed data from various sources.
On the home sale, we felt that we not only got an excellent price but also excellent terms—i.e. CJ managed to get us ample rent back to give us the necessary time to buy a new home. CJ worked behind the scene with the seller agents so that when we got the 1st offer, it was the right offer and no back and forth was necessary. In fact, we didn't even have a weekend open house.
Likewise, on the home buying process, CJ worked tireless to preview homes for us. She even did some video walk-thru so we can have a quick look remotely, even before those houses were publicly available. CJ also did a great job of representing us during the offer process when there were multiple bids, and prices were escalating.
Lastly, imagine staying at a 5-star hotel in the penthouse suite. It's like that with CJ. She will make sure you are taken care of. And her real estate fees are very competitive, compared to other agents in the bay area, particularly those from the big-named firms.
Bottom line, you won't go wrong if you pick CJ. Buying/selling a home is a very stressful process and you want a pro in your corner. Good luck with your real estate experience.We were very fortunate to have CJ as our realtor
★★★★★
AT & LT
We couldn't have asked for a better Realtor when we decided to sell our home. CJ proved to be a super reliable and trustworthy partner in our process. She had plenty of knowledge of the local market, trends, and was very clear on what we should expect. CJ was always calm and reassured us throughout the entire process. We wouldn't hesitate to recommend CJ to others and we would 100% work with her again! Thanks CJ!
★★★★★
Sold a Condo home in 2020 in San Jose, CA.
This is going to be a pretty effusive review of CJ! With her help, we originally purchased a condo in Willow Glen in 2008. The experience was wonderful! She listened to our needs and showed appropriate condos that were a good fit for us. It was such a positive experience, we knew that when we retired we would use her again.
Fast forward to early 2020 when we were able to retire and were moving out of the Bay area. We contacted CJ and again, and were thrilled to be working with her. She is a great listener, friendly, warm, very knowledgeable, detail oriented and very creative in developing a variety of selling strategies.
And she made it so easy! Basically, she told us when we moved out to just give her the keys. She would handle repairs, painting, staging, marketing and showing the place. And that is what we did.
So when she presented it the first weekend, we had a buyer and it sold!
We couldn't be more pleased to have had CJ working on our behalf!
★★★★★
Sold a Condo home in 2020 in San Jose, CA.
Who sells a house during a pandemic and keeps clients safe??? CJ! Seriously, the best in the business. We first met CJ 8 yrs ago when selling our home in SJ and buying in MH. She is by far the hardest worker I've met. Stayed on top of all inspections, appraisals etc to ensure we were protected and informed moving into a home with well and septic which we didn't have any experience with. Fast forward 8 yrs, moving out of the area to Auburn. Easy decision to call CJ once again. She listened to our wishes (we don't do open houses) and worked her tail off to get our home sold within a week after SIP. In the interim, she helped our son buy a home, our parents sell their home of 50 yrs, my sister in law sell, and our cousin. Seriously, do yourself a favor during what could be a stressful process and call CJ!
★★★★★
Sold a Single Family home in 2020 in Morgan Hill, CA.
My husband and I saw a house we loved on Zillow, requested a showing, and were connected with CJ. We had not really been planning on buying a house at this time and had never been through the process before. We really feel like we lucked out with this random pairing, because less than a week later we put an offer on that house and a month later we moved into our new house!
CJ is a true professional and helped us through every step of the home buying process. We were truly novices and her expertise in real estate and contracting was invaluable. CJ answered or got answers to every question we had, no matter when we sent them. We really felt like CJ had our best interests at heart and was honest with us through the entire process. We would definitely recommend CJ's services to anyone looking to buy a home!
★★★★★
Sophie Johnson
CJ has been absolutely amazing in our home search and selling our house. She helped us find our dream house during this pandemic. She was very helpful and showed us many homes in our wide search area until we found the right home. She was always available to see homes on a short notice, a requirement in our competitive market. Once it came time to move she went above and beyond by providing moving boxes, arranging for cleaning of our new home and getting painters in to do touchup before we moved in. Overall her service was amazing.
CJ also connected us with a couple of different mortgage brokers to help with arranging financing. The broker we went with has been working with CJ for years and was also amazing on the loan process and making the loan process easy and getting us an amazing rate.
When it came to selling our home, she arranged for staging, photos, 3D tours all in a very short time period. She sold our home in 5 days for over asking! The selling process was easier than I thought. Even though this is a stressful process, she made it that much easier for us. She was there for all the showings, and there were quite a few. This made us a lot more comfortable to know that someone we trust was in our home during the showings.
★★★★★
Bought and sold a Single Family home in 2020 in San Jose, CA.
CJ was very patient with a pair of vintage homeowners who were burnt out from trying to complete all the DIY projects in our old house. She responded quickly to every texted concern. She negotiated a price $310,00 over my anticipated price. Oh, and she did this keeping a very short timeline in November to list before the holidays.
★★★★★
Home Seller
As first time home buyers, we had no idea what we were doing. The entire process seemed like a morass of things we didn't understand, legal details, and questions we weren't sure if we were supposed to ask. We knew CJ through a mutual hobby and asked her to help us.
★★★★★
Home Buyer